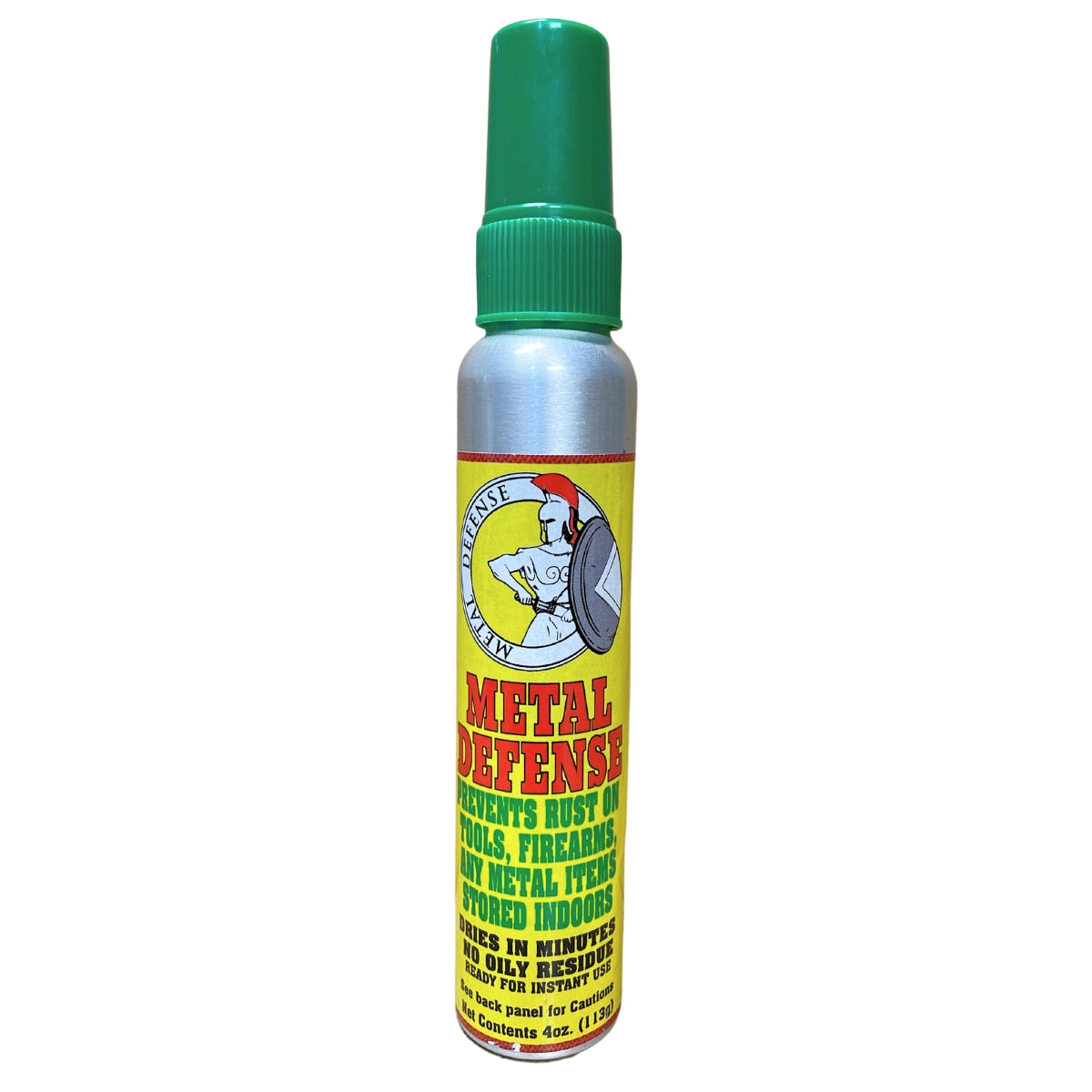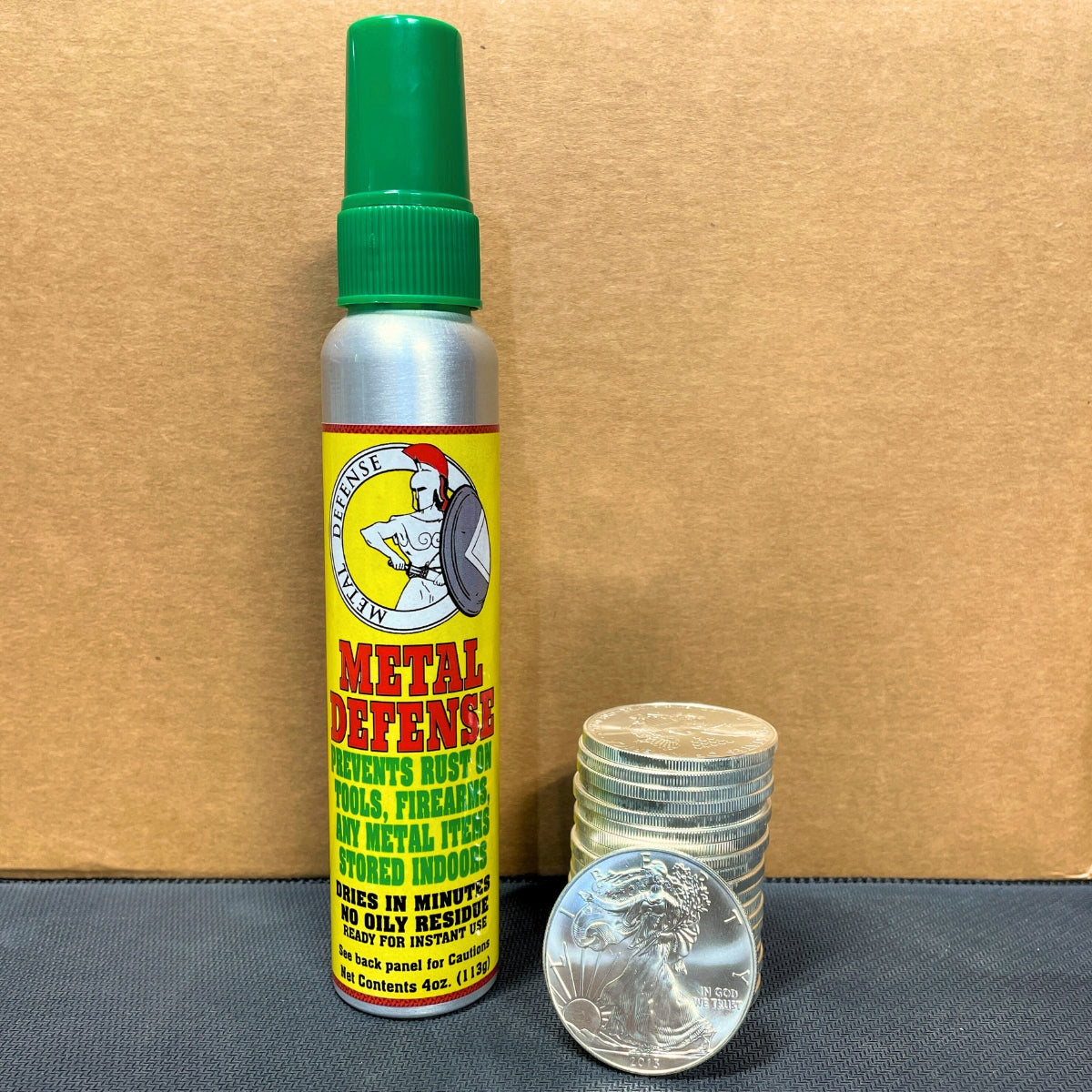 Metal Defense Anti Rust Spray
Regular price
Sale price
$15.99
Unit price
per
Metal Defense Rust Prevention Spray was originally designed for use by police departments to prevent firearm rust while stored in squad cars and arsenal safes.

Simple To Use - apply a light spray on all metal surfaces (internal and external) from a distance of 4-5 inches. There is no need to wipe off excess spray since the non-oily coating dries in minutes and stays dry to the touch. Metal Defense displaces water, neutralizes the oils from finger prints, and has low interfacial tension for maximum wettability which provides superior coverage and better rust prevention.
Long Lasting -Metal Defense will prevent rust and corrosion until heavy use or a thorough cleaning. A coat of Metal Defense after each gun cleaning ensures the gun is ready to fire and is protected from rust. For other types of metal such as tools or fishing equipment, apply Metal Defense after each intensive use.
TEST: Salt Water Spray - Rochester Police Department
1 light application of product - air dried.
Metal Defense - No rust after 7 days.
Gun Oil - Minor rust after 7 days.
Conclusion: Metal Defense provides substantial long term protection from rust when used as directed in a non-immersion environment. It has the additional appeal of being dry to the touch shortly after application. It should prove most useful in a handy wipe of 4oz spray bottle format. ~Rochester, NY Police Department Firearms Training
Recently viewed products
Continue where you left off